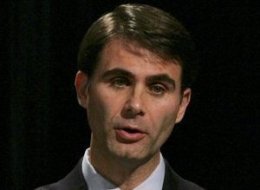 Government handouts, according to Lt. Gov. Andre Bauer, who has decried social safety nets as creating a "culture of dependence"
'Not Welfare'
Social Security. Bauer says the program that pays monthly cash benefits to retirees, orphans, widows and the disabled is not considered welfare.
Unemployment. Bauer says the monthly payments now being paid to 264,452 jobless South Carolinians are not welfare. South Carolina has the nation's sixth-highest jobless rate, 12.2 percent.
Welfare
"Welfare." What is commonly referred to as welfare - monthly cash payments to the poor- is now the Temporary Aid for Needy Families (TANF). It is time-limited assistance - 24 months over a 10-year period - that now requires work from able-bodied recipients. A mother with two children receives a maximum payment of $271 a month to pay for rent, utilities, clothing and all other needs except food, according to the state Department of Social Services. Bauer has decried paying for "children having children." But minors who are parents are ineligible for aid. Guardians of minor parents can, however, get assistance.
Food stamps. The program benefits the disabled and the working poor. Roughly half of all recipients are children. Sixty-one percent of S.C. recipients are off the program within one year, according to DSS.
School lunches. Bauer compared giving poor schoolchildren free lunches to feeding stray animals. Bauer wants strings attached to the benefits, such as mandatory parent-teacher conference attendance. More than half of S.C. students qualify for free or reduced-priced meals.
SOURCE: S.C. Department of Social Services